$15.00
NZD
Category: Pop-ups & lift-the-flap | Series: Tales from Acorn Wood
Lift the flaps and join in the fun with this special anniversary edition of the bestselling preschool classic, Tales from Acorn Wood: Rabbit's Nap by Julia Donaldson and Axel Scheffler, creators of The Gruffalo. Rabbit is trying to get to sleep, but everyone is being so noisy. Lift the flaps and find o ut who is keeping Rabbit awake! Will she ever have her nap? With sturdy flaps on every spread and rhyming stories that are a joy to read aloud, the Tales from Acorn Wood series has been delighting both parents and toddlers for over twenty years. Celebrate their unending appeal with gorgeous new edition. ...Show more
$15.00
NZD
Category: Pop-ups & lift-the-flap | Series: Campbell, Rod
'I wrote to the zoo to send me a pet . . .'Rod Campbell's classic lift-the-flap book Dear Zoo has been a firm favourite with toddlers and parents alike ever since it was first published in 1982.Young children will love lifting the flaps to discover the animals the zoo has sent - a monkey, a lion and eve n an elephant! But will they ever manage to send the perfect pet?With bright, bold artwork, a catchy refrain and a whole host of favourite animals, no child's bookcase is complete without a well-worn copy of Dear Zoo. ...Show more
$21.00
NZD
Category: Pop-ups & lift-the-flap | Reading Level: Children's - Kindergarten, Age 5-6
The Very Hungry Caterpillar has sold over 41 million copies worldwide in over 62 languages. In this new lift-flap book, children are asked where the Hungry Caterpillar might be hiding. Is he hiding in the grass? No, that's a chirpy cricket! Is he nibbling the strawberry? No, that's an ant! The lift-flap on every spread lets little readers join in the fun as they search in this fun, interactive take on the beloved children's classic. ...Show more

$17.00
NZD
Category: Pop-ups & lift-the-flap | Series: Old Possum
Beautifully illustrated by Arthur Robins and with an appeal extending beyond Eliot fans, Macavity's Not There! will sit alongside classic lift-the-flap books such as Where's Spot? and Dear Zoo.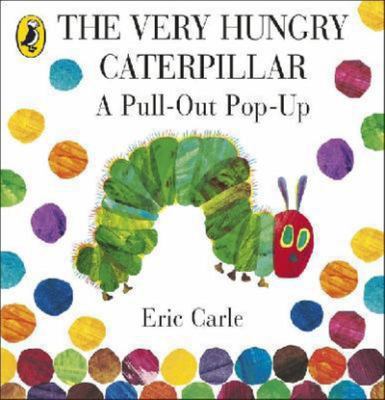 $16.00
NZD
Category: Pop-ups & lift-the-flap
A bright and beautiful pull-out journey from tiny caterpillar to beautiful butterfly. Based on the classic picture book.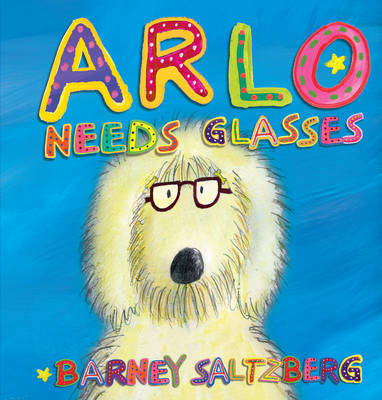 $20.00
NZD
Category: Pop-ups & lift-the-flap | Reading Level: 3+
In this inventive, interactive picture book created by Barney Saltzberg, the bespectacled author of "Beautiful Oops!", who charms young readers and their parents with a perfect light touch and joyful spirit, kids get to do just what Arlo does to solve his problem. They read an eye chart, look through a fold-out phoropter (that big machine optometrists use), and try on different pairs of glasses - movie star glasses! superhero glasses! mad scientist glasses! And they interact with Arlo as he rediscovers how to be the best ball-catcher in the neighbourhood and picks up a new favourite pastime along the way - reading! One out of five school-age children needs glasses. Arlo will show them just how lucky they are. ...Show more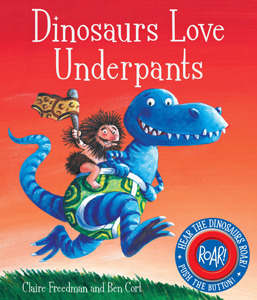 $15.99
NZD
Category: Pop-ups & lift-the-flap
Dinosaurs were all wiped out, A long way back in history. No one knows quite how or why, Now this book solves the mystery ...If you've ever wondered why dinosaurs became extinct, well here's the surprising answer. They were wiped out in a mighty war for underpants supremacy! Hear T Rex roar as he tries to get his claws on a pair of Man's pants, starting a dinosaur fight of epic proportions! Little ones will love this noisy new edition of the phenomenally successful picture book. ...Show more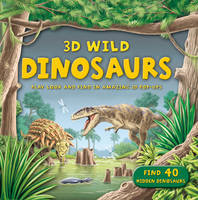 $27.00
NZD
Category: Pop-ups & lift-the-flap | Series: 3D Wild
A beautiful book that children will love, 3D Wild Dinosaurs uses stunning pop-up 3D scenes to take the reader back to the time when dinosaurs walked the Earth. Whether it's exploring a dionsaur nest, meeting the terrifying Tyrannosaurus Rex, travelling through murky swamps to find the dinosaurs that liv ed there, or learning how paleontologists work today, this enticing book will enthrall children and parents alike. Backed up with fascinating reference spreads, this is a book to enchant. ...Show more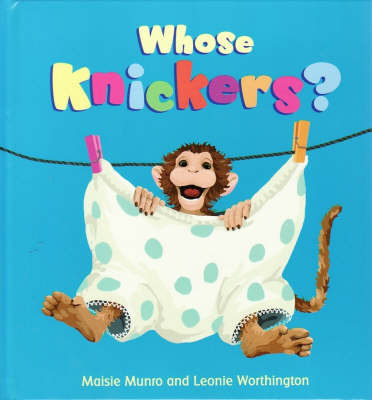 $17.00
NZD
Category: Pop-ups & lift-the-flap
Flip the flaps in this fun and light-hearted book and look at knickers of all kinds and the animals who wear them. Ages: 2-4

$10.00
NZD
Category: Pop-ups & lift-the-flap
Bums uses flaps to hilarious effect - Leopard has a...lift the flap... spotty bum! Monkey has a...lift the flap...bright red bum!