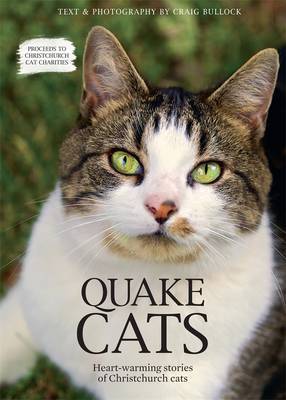 $40.00
NZD
Category: Nature & animals - children
A collection of stories about Christchurch cats and the earthquakes - true tales of heroism, odd and quirky stories, funny stories, sad stories - stories that will surprise you, make you chuckle or make you go awwww. There's Chippy who was found living in an abandoned fish and chip shop in the heart of the Red Zone, eating the old oil, and covered in it. There are the lions and cheetahs of Orana Wildlife Park, who were clearly very disturbed when the huge earthquake struck and the fences banged together, making a fearful sound. The staff were relieved that the power stayed on, keeping the electric fences working so the animals didn't escape. There's Max, who wandered about the suburb and found himself a new, loving family; Meisha, who was giving birth when the earthquake struck, and whose owners had to coax her to carry on; inspiring stories of cats who were lost but then reunited with their owners; and stories of the many narrow escapes of miraculous cats with nine lives. There's a lot of love in this book - cat lovers are a dedicated and passionate breed. And Craig Bullock's excellent photographs depict this love beautifully; the images are stunning. Part of the proceeds from this book help support Christchurch cat charities which work tirelessly to rehome cats that have become separated from their owners. ...Show more
$20.00
NZD
Category: Nature & animals - children | Series: Explore & Discover
Under the Ocean introduces young children to the creatures that live in the seas around New Zealand. The book describes different habitats: underwater reefs, the sea floor, the open ocean and the deep ocean. Animals featured in the fact pages include octopus and squid, sharks and rays, whales, dolphins, penguins and many others. Under the Ocean is the third volume in the Explore and Discover series, following Gillian Candler and Ned Barraud's best-selling At the Beach, which was a finalist in the non-fiction section of the New Zealand Post Children's Book Awards, and the popular title In the Garden. Under the Ocean was written in response to children's requests to have a book that included sea creatures such as sharks, octopus and giant squid. Although children can't explore the sea first hand in the way they can explore a garden or the beach, they are fascinated by the amazing creatures that live in the ocean. ...Show more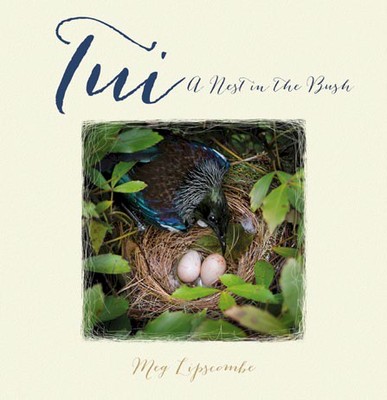 $30.00
NZD
Category: Nature & animals - children
Tui is an intimate and rare look at the beginning of a tui's life. It is presented as a series of photographs showing the 37-day development of a pair of tui from eggs to fledglings. The author is a photographer living at Lake Tarawera, surrounded by native forest and an abundant variety of bird life. O ne spring morning in 2011 Meg noticed a tui disappear into a Pseudopanax bush with a twig in its mouth, and discovered that the nest, while well hidden from below, could be seen from her balcony. By carefully removing some leaves from the bush she was able to get a clear view of the nest, giving her a rare opportunity to visually record the beginning of a tui's life. The journal entries that accompany the photographs describe how the author spent many hours talking to the tui while it was sitting on the two eggs, hoping that the bird would become familiar with her voice and learn to trust her. This also enabled her to observe the variety of food that was being fed to the chicks, and how the parents always returned to the nest with food via the same trees. The growth and development of tui chicks has never been photographed in this way before, and this fascinating account will be of great interest not only to those with a particular interest in ornithology, but to everyone who enjoys the native bird life in their gardens. ...Show more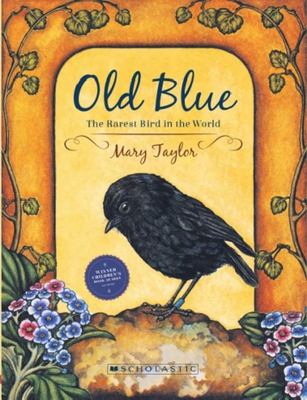 $21.00
NZD
Category: Nature & animals - children
At one time, not so very long ago, there remained only five black robins in the entire world. The story of Old Blue is a remarkable account of survival and conservation that never fails to inspire.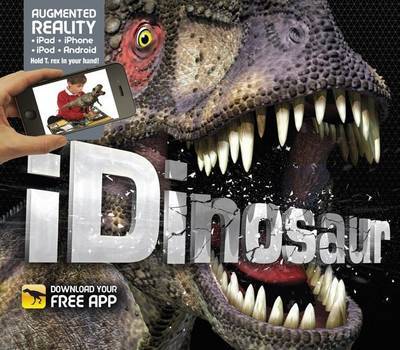 $26.00
NZD
Category: Nature & animals - children | Series: Augmented Reality
Thanks to the digital magic of Augmented Reality you can bring dinosaurs roaring back to life from the page with your smartphone or tablet. Developed specifically for mobile devices, including the iPhone, iPad, and Android phones and tablets, iDinosaur delivers a completely new level of Augmented Realit y experience. Unleash a T. rex on the breakfast table, or take a photo of your mates as a mighty Pteranodon swoops through the air before their eyes. iDinosaur brings these long-extinct prehistoric creatures back to life. See your family and friends onscreen, interacting with Augmented Reality dinosaurs and then capture the moment with photos that will amaze everyone! ...Show more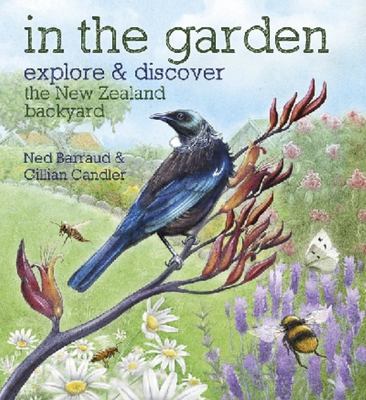 $20.00
NZD
Category: Science - children | Series: Explore & Discover
In the Garden introduces young children to common creatures they can find in a New Zealand garden. It is the only guide available for young children and families that shows creatures in their natural habitats. The book describes their relationship with other living things, and includes many interesting and intriguing facts. In the Garden is produced in the same format as Gillian Candler and Ned Barraud's best-selling book At the Beach, which is a finalist in the nonfiction section of the New Zealand Post Children's Book Awards. This book encourages children aged 4-8 to explore their gardens and discover the plants and animals that live there, with sections on bees, wasps and flies; butterflies and moths; snails and spiders; lizards, mammals and birds. Aimed at children from pre-schoolers and up, the book will also appeal to anyone who is curious about the wild side of New Zealand gardens. ...Show more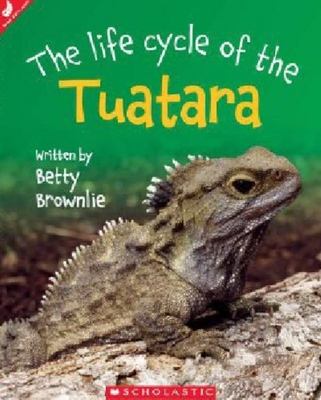 $19.50
NZD
Category: Nature & animals - children | Series: The Life Cycle of...
Did you know that when it's cold, the tuatara's heart may beat only once in four minutes, and several minutes might pass between each breath? However, when it's hot, the heart might beat up to forty times per minute. Find out all about our very own 'living fossil' in this fascinating look at the life cy cle of the tuatara, presented with stunning images and educational text. ...Show more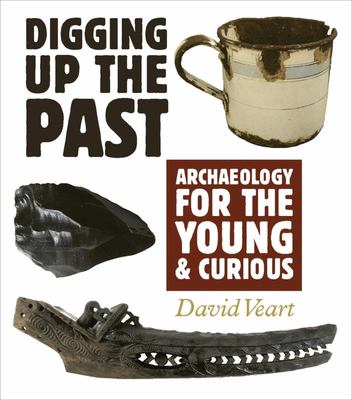 $39.99
NZD
Category: Nature & animals - children
After noticing his dad's plough kept pulling up interesting stones and bones on their Wairau Bar farm, a 13-year-old boy named Jim Eyles, armed with a potato fork and a piece of number-8 fencing wire, set off one day and dug up a giant moa egg. He kept digging and found Maori adzes and the bones of exti nct birds until he was being visited by leading museum directors from around the country. Through a lot of digging, a pile of curiosity, and often a bit of number-8 wire, archaeologists in New Zealand have been digging up the past beneath our feet for many years. In Digging Up the Past, archaeologist David Veart introduces young and curious readers to the story of New Zealand - from Pacific voyagers to contemporary crime scenes - that those archaeologists have discovered. Along the way, readers will learn about what archaeologists actually do - from digging up shell middens to testing ancient DNA. You'll even learn how to do a little archaeological research in your own rubbish bin (WARNING: stinky work ahead!). And readers will uncover amazing facts about our past: How Maori used kuri, the native dog, as a four-legged fridge; how warplanes were hidden deep within Devonport's North Head (or were they?); how DNA has revealed the number of people who first settled Aotearoa; and much, much more. Illustrated with archaeological evidence, scientists at work, and reconstructions to show what these lost worlds actually looked like, Digging up the Past will soon have readers out on their knees digging around with a piece of wire and a pound of curiosity. ...Show more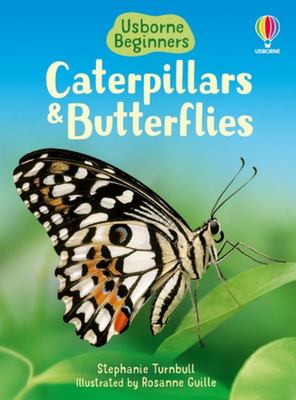 $10.99
NZD
Category: Nature & animals - children | Series: Usborne Beginners Level 1
# Usborne Beginners are colourful information books for children beginning to read on their own. # Vivid, full colour illustrations and photographs on every page, accompanied by short, informative text. # Developed with reading experts at the University of Roehampton.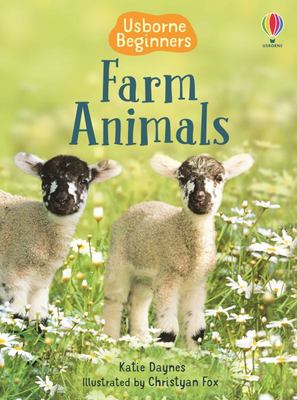 $10.99
NZD
Category: Nature & animals - children | Series: Usborne Beginners Level 1
How do pigs keep cool? Why do farmers shear their sheep? Which farm animals live underwater? In this book you'll find the answers and lots more facts about farm animals around the world. * Usborne Beginners are colourful information books for children beginning to read on their own. * Vivid, full colour illustrations and photographs on every page, accompanied by short, informative text. * Developed with reading experts at the University of Roehampton. * Carefully selected Internet links to exciting websites to find out more. * Great reading practice for children who prefer fact to fiction. ...Show more