$20.00
NZD
Category: Classics - children | Series: Pippi Longstocking
Loved by millions of children around the world Pippi Longstocking is one of the most popular children's characters of all time. This new edition of the classic story by Astrid Lindgren contains brand new black and white artwork by award-winning illustrator Mini Grey, introducing Pippi's adventurous spir it to a whole new generation of readers. ...Show more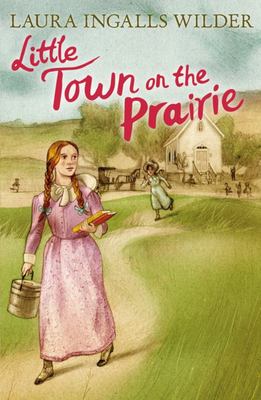 $23.00
NZD
Category: Classics - children | Series: The Little House on the Prairie
Laura Ingalls is hoping to gain her teaching certificate and is determined to study hard at school. The school exhibition gives Laura the perfect chance to impress and as she approaches her sixteenth birthday, she hopes to get a job teaching at a nearby settlement. But Nellie Ogden, Laura's arch rival w ill do anything to make things difficult for her..."Stock up, hunker down and enjoy." (Lucy Mangan, Guardian). ...Show more
$28.00
NZD
Category: Classics - children | Series: The Wishing-Chair
When Mollie and Peter go to buy their mother a birthday present, they discover the most extraordinary thing: a chair that can fly and grant wishes! The Wishing-Chair takes them on some marvellous adventures - to a castle where they narrowly escape from a giant, to find a pot of gold at the end of the ra inbow, and even to help Santa Claus deliver presents for Christmas! Wherever will the wishing-chair take them next? Travel with Mollie, Peter and Binky the pixie and be whisked away on an amazing adventure. This book contains: The Adventures of the Wishing-Chair; The Wishing-Chair Again; More Wishing-Chair Stories. ...Show more
$28.00
NZD
Category: Classics - children
When Joe, Beth and Frannie move to the countryside, they discover that their new house lies next to the Enchanted Wood! And in that wood stands the Magic Faraway Tree. This is no ordinary tree - it is home to more magical lands full of elves, pixies, talking creatures and wonderful adventures than the c hildren ever imagined possible! Join the children and their new friends Moon-Face, Saucepan Man and Silky the Fairy as they explore this most magical of all fairytale worlds in the three original Magic Faraway Tree novels by beloved author Enid Blyton. ...Show more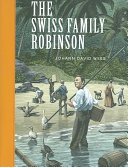 $40.00
NZD
Category: Classics - children
Shipwrecked passengers on a deserted island: how will they survive? After their ship founders at sea, the Robinsons — father, mother, and four sons — find themselves stranded in an uninhabited, idyllic land. Young readers will enjoy watching them handle every crisis with cleverness and skill.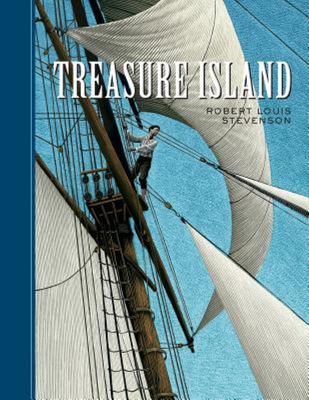 $30.00
NZD
Category: Classics - children | Series: Sterling Children's Classics
Sneaky pirates, sailing ships, buried treasure, exotic lands, and murderous mutiny: what could be better to win over even the most reluctant boy reader? Robert Louis Stevenson serves up thrills, chills, and plenty of action in this timeless, and much-admired adventure novel. The illustrations for this s eries were created by Scott McKowen, who, with his wife Christina Poddubiuk, operates Punch & Judy Inc., a company specializing in design and illustration for theater and performing arts. Their projects often involve research into the visual aspects of historical settings and characters. Christina is a theater set and costume designer and contributed advice on the period clothing for the illustrations. Scott created these drawings in scratchboard ...Show more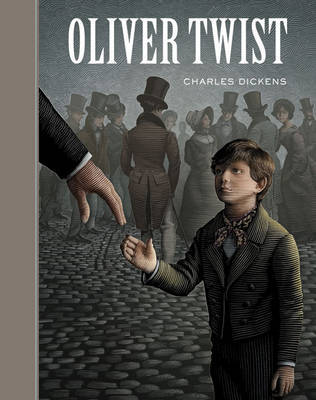 $40.00
NZD
Category: Classics - children
Thanks to its colourful cast of characters and gritty portrayal of street life in Victorian London, Dickens' "Oliver Twist" has captured readers' hearts for over 150 years. Today's children will love it too. Oliver, a poor orphan, escapes the miserable workhouse where he was born only to fall into the c lutches of a band of pickpockets led by the odious Fagin. Yet no amount of cruelty can destroy his purity...and through his goodness, he finds salvation. ...Show more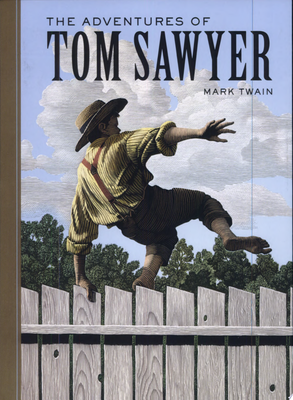 $30.00
NZD
Category: Classics - children | Series: Sterling Unabridged Classics Ser.
Who could forget the pranks, the adventures, the sheer fun of Tom Sawyer? It's something every child should experience and every child will love. From Tom's sly trickery with the whitewashed fence--when he cleverly manipulates everyone so they happily do his work for him--to his and Becky Thatcher's cal amities in Bat Cave, the enjoyment just never ends.   The illustrations for this series were created by Scott McKowen, who, with his wife Christina Poddubiuk, operates Punch & Judy Inc., a company specializing in design and illustration for theater and performing arts. Their projects often involve research into the visual aspects of historical settings and characters. Christina is a theater set and costume designer and contributed advice on the period clothing for the illustrations. Scott created these drawings in scratchboard ­ an engraving medium which evokes the look of popular art from the period of these stories. Scratchboard is an illustration board with a specifically prepared surface of hard white chalk. A thin layer of black ink is rolled over the surface, and lines are drawn by hand with a sharp knife by scraping through the ink layer to expose the white surface underneath. The finished drawings are then scanned and the color is added digitally. ...Show more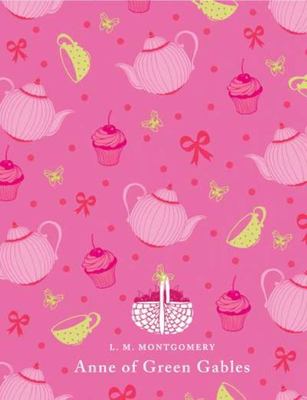 $26.00
NZD
Category: Classics - children | Series: Anne Shirley | Reading Level: 10-13
The Cuthberts are in for a shock. They are expecting an orphan boy to help with the work at Green Gables - but a skinny red-haired girl turns up instead. Highly spirited Anne Shirley charms her way into the Cuthberts' affection with her vivid imagination and constant chatter, and soon it's impossible to imagine life without her. A favourite classic with cover and introduction by the inimitable Lauren Child, award-winning creator of Clarice Bean and the hugely popular Charlie and Lola series. ...Show more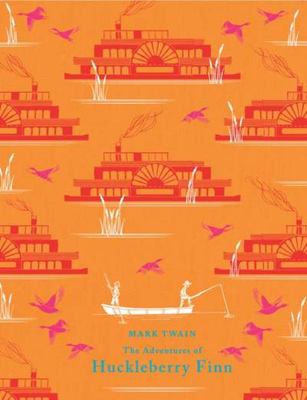 $26.00
NZD
Category: Classics - children | Reading Level: 10-13
Huckleberry Finn had a tough life with his drunk father until an adventure with Tom Sawyer changed everything. But when Huck's dad returns and kidnaps him, he must escpe down the Mississippi river with runaway slave, Jim. They encounter trouble at every turn, from floods and gunfights to armed bandits a nd the long arm of the law. Through it all the friends stick together – but can Huck and Tom free Jim from slavery once and for all? With an inspirational introduction by Darren Shan, The Adventures of Huckleberry Finn is one of the twelve wonderful classic stories being relaunched in Puffin Classics in March 2008. ...Show more
$30.00
NZD
Category: Classics - children | Series: Penguin Clothbound Classics Ser. | Reading Level: General Adult
Alice's Adventures in Wonderland - Alice, a girl of seven years, is feeling bored and drowsy while sitting on the riverbank with her elder sister. She then notices a talking, clothed White Rabbit with a pocket watch run past. She follows it down a rabbit hole when suddenly she falls a long way to a curi ous hall with many locked doors of all sizes....Through the Looking Glass - Alice is playing with two kittens when she ponders what the world is like on the other side of a mirror's reflection. Climbing up onto the fireplace mantel, she pokes at the wall-hung mirror behind the fireplace and discovers, to her surprise, that she is able to step through it to an alternative world.... ...Show more
$26.00
NZD
Category: Classics - children
The Railway ChildrenBy E. NesbitThe Railway Children by E.Nesbit is a classic childrens story about family who move to live by a railway station where they meet new friends and have a touching adventure. This is a classic tale that has been much loved by many for generations. A great addition to any boo k collection, and sure to light up your imagination and take you on a heart-warming and colorful adventure. Any profits generated from the sale of this book will go towards the Freeriver Community project, a project that aims to support communities and promote well-being. To learn more about the freeriver project please visit the website; www.freerivercommunity.comWe are delighted to publish this classic book as part of our extensive Classic Library collection. Many of the books in our collection have been out of print for decades, and therefore have not been accessible to the general public. The aim of our publishing program is to facilitate rapid access to this vast reservoir of literature, and our view is that this is a significant literary work, which deserves to be brought back into print after many decades. The contents of the vast majority of titles in the Classic Library have been scanned from the original works. To ensure a high quality product, each title has been meticulously hand curated by our staff. Our philosophy has been guided by a desire to provide the reader with a book that is as close as possible to ownership of the original work. We hope that you will enjoy this wonderful classic work, and that for you it becomes an enriching experience. ...Show more