$18.00
NZD
Category: Christmas Books
Christmas is. . . sharing with others . . . giving gifts with love . . . enjoying the magic of the season Join The Very Hungry Caterpillar for a celebration of Christmas and all the ways to wish the ones you love a Very Merry Christmas. This delightful board book features Eric Carle's bright and distinc tive artwork from sparkling stars and snowy scenes - and you can spot The Very Hungry Caterpillar on every page. With it's festive artwork and gentle rhyming text, this is the perfect gift for Christmas! ...Show more
$20.00
NZD
Category: Christmas Books
As a small country school prepares for its Christmas end-of-year show, they get a call from Santa, who is on his way to the hall when he runs into a spot of trouble! Fortunately, the Little Yellow Digger is on hand to rescue Santa and his truck full of presents.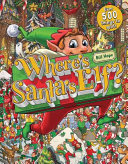 $22.00
NZD
Category: Christmas Books
Henry the Elf cant believe it! Hes finally got a job at North Pole Festivities Incorporated. For his first job, he has been assigned a young girl named Stella. Henry needs to gather all of Stellas favourite things to put in her stocking. Help Henry find every item for Stellas stocking so that she can ha ve the best Christmas ever! ...Show more
$19.99
NZD
Category: Christmas Books
Christmas in summer, it's always a stunner, the children, they laugh and they play. Sing along with this Down Under delight! This catchy new song from Suzy Cato and the Itty Bitty Beats will be a hit with young and old. Santa's having a fun day at the beach, surfing and cooking a BBQ for Mrs Claus and t he reindeer. Carla Martell's beautiful quirky illustrations, in her signature fresh palette, offer much for young ones to look at. Who doesn't love a day at the beach! ...Show more
$20.00
NZD
Category: Christmas Books
Twas the night before Christmas, and all through the house, Not a creature was stirring, not even a mouse. Even though that mouse was curled up, fast asleep The pong from its butt made everyone weep. What a stinky Christmas! But who has done the biggest fart of all?
$20.00
NZD
Category: Christmas Books | Series: I Spy
It's the greatest time of year I Spy Christmas -- now with new bonus riddles, a brand-new search-and-find look, and a brand-new trim size.Can you find Santa and his elf, a sleigh, snowmen, silver bells and jingle bells, mittens, two turtledoves, candy canes, and the rest of the festive things hidden in the shiny ornaments, snowy landscapes, and colorful store windows? What is hidden in Santa's workshop? And what do you see under the Christmas tree?   Walter Wick's captivating photographs paired with Marzollo's clever rhyming puzzles will have readers of all ages mesmerized.   Spread some holiday cheer by finding all the search-and-find fun in I Spy Christmas.   The New York Times bestselling series by Jean Marzollo and photographer Walter Wick continues to amaze search-and-find fans of all ages. Now with brand-new bonus riddles by Dan and Dave Marzollo. ...Show more
$20.00
NZD
Category: Christmas Books | Series: Where's Santa
Oh no! All the reindeer are sick, so Santa can't deliver his presents! Luckily, Santa's Elf, Digit, has invented Robodolph to fly the sleigh instead. The only problem is that Santa accidentally programs Robodolph to fly them to another galaxy! To get home, Santa must go through all the planets in the ga laxy-from the Snowglobe Planet to the Pudding Planet, and through Naughtilis and Nicelus-will Santa get back to Earth in time for Christmas? ...Show more
$22.00
NZD
Category: Christmas Books
A-choo, A-choo, A-choo! Oh no! Santa is stuck in the chimney! How will the boys and girls get their presents if hes stuck in there all night? Sing along to this hilarious Christmas song with singer Teo Gebert.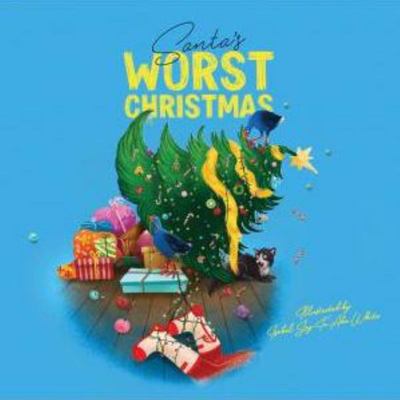 $20.00
NZD
Category: Christmas Books
There are just a few days to go before Christmas, and everyone's busy putting up decorations, preparing food and getting ready for the big day. Then comes the shock news – Santa's cancelled Christmas. Santa had so many disasters last year that he can't face it again, and he's quit. The elves try everyth ing, but they can't get him to change his mind. In this Aotearoa Christmas picture book, the kids come up with a clever plan and amazing gadgets to get Christmas back on and Santa back in the sleigh delivering presents. English Edition This is an Aotearoa New Zealand Christmas story, complete with jandals and the barbie, hangi and hot summer days, and Kiwi ingenuity. The children are the heroes of the story as they set to work and make gadgets to help Santa with each of the problems he encountered last Christmas, such as losing the sleigh keys, finding his Santa suit had `shrunk' (again), having trouble accessing his naughty and nice lists because of IT issues, and getting stressed out in celestial traffic jams. The story has the setting and trimmings of a Kiwi Christmas that children in the southern hemisphere will recognise. It is full of humour as Santa encounters glitches on his Christmas deliveries and the children make a survival kit for Santa by repurposing everyday objects.  This picture book is for children 4-8 years old. It is available in te reo Maori and English editions. ...Show more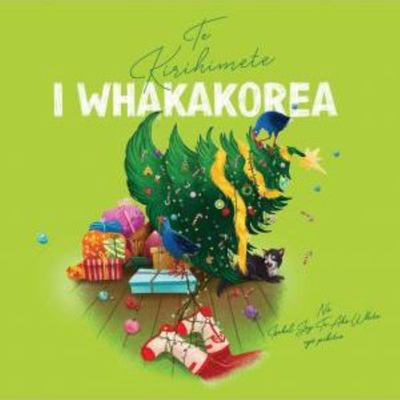 $20.00
NZD
Category: Christmas Books
This book is the te reo Māori edition of Santa's Worst Christmas. There are just a few days to go before Christmas, and everyone's busy putting up decorations, preparing food and getting ready for the big day. Then comes the shock news – Santa's cancelled Christmas. Santa had so many disasters last year that he can't face it again, and he's quit. The elves try everything, but they can't get him to change his mind. In this Aotearoa Christmas picture book, the kids come up with a clever plan and amazing gadgets to get Christmas back on and Santa back in the sleigh delivering presents. The children are the heroes of the story as they set to work and make gadgets to help Santa with each of the problems he encountered last Christmas, such as losing the sleigh keys, finding his Santa suit had `shrunk' (again), having trouble accessing his naughty and nice lists because of IT issues, and getting stressed out in celestial traffic jams. The story has the setting and trimmings of a Kiwi Christmas that children in the southern hemisphere will recognise. It is full of humour as Santa encounters glitches on his Christmas deliveries and the children make a survival kit for Santa by repurposing everyday objects. This picture book is for children 4-8 years old.  Te reo Māori edition. ...Show more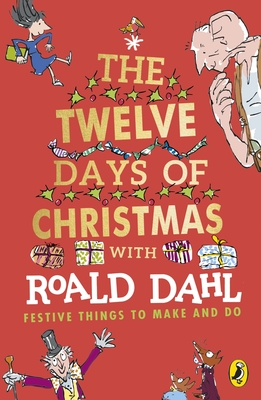 $16.00
NZD
Category: Christmas Books
. . . on the third day of Christmas, my true love gave to me . . . Three Naughty Muggle-Wumps, Two Smelly Twits and Matilda in the library! This gloriumptious book is packed full of- - whipple-scrumptious recipes for festive feasting - tricksy pranks guaranteed to get you on the naughty list - amazing c hrimbo activities to impress (or prank) your family - jolly jokes that are even better than the ones in the crackers All themed around the most beloved characters from the world's favourite storyteller! ...Show more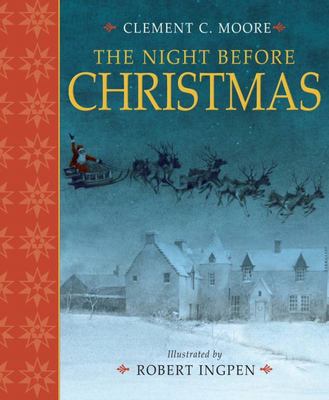 $20.00
NZD
Category: Christmas Books
Revel in the thrill and excitement of Christmas eve and Clement C. Moore's timeless poem with this lavish edition of the well-loved classic. Feel the warmth of the house and the tingle of anticipation as Robert Ingpen's award-winning illustrations bring the story of the most magical time of year to life . AUTHOR: Robert Ingpen, born in 1936, is one of Australia's most successful illustrators and has written and/or illustrated more than 100 published books. He attended Geelong College to 1954 and received a Diploma of Graphic Art from RMIT. In 1958, Robert was appointed by the CSIRO as an artist to interpret and communicate the results of scientific research. From 1968, Robert worked as a freelance designer, illustrator and author. Robert also became the only Australian to be awarded the Hans Christian Andersen Medal for illustration. ...Show more