$15.00
NZD
Category: Children, first books | Series: Hide and Peek
With new farm friends to meet, colours to name, things to spot and lots to count, this peek-through book is perfect to share with little ones. Toddlers are learning new things all the time, and these bright books with peek-through pages are perfect for introducing colours and counting in a fun way. With a search-and-find game at the end and a hidden mouse to spot on every page, this book will have little ones coming back for more. Also available: Deep in the Jungle, Creepy Crawlies ...Show more

$15.00
NZD
Category: Children, first books | Series: Hide and Peek
With new creepy-crawly friends to meet, colours to name, things to spot and lots to count, this peek-through book is perfect to share with little ones. Toddlers are learning new things all the time, and these fun books with peek-through pages are perfect for introducing colours and counting in a fun way . With a search-and-find game at the end and a hidden creature to spot on every page, this book will have little ones coming back for more.Also available: Under the Sea, Deep in the Jungle, On the Farm ...Show more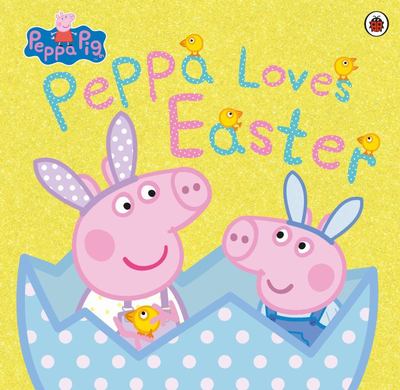 $18.00
NZD
Category: Children, first books | Series: Peppa Pig
This new picture book is the perfect gift this Easter.It's Easter time and Madame Gazelle has a special Easter surprise for Peppa and her friends after playgroup - Miss Rabbit has organised an Easter Egg-stravaganza!There's Easter cakes, Easter cards to make, an egg decorating stall and Granny and Grand pa Pig's fluffy newly-hatched chicks, but where is Miss Rabbit? And who is inside the huge Easter egg?Peppa Loves Easter! ...Show more

$21.00
NZD
Category: Children, first books | Series: Baby Touch
Introduce your baby to all of the seasons with this bright, interactive playbook. Say hello to spring, summer, autumn and winter, from fluffy chicks to sparkly snowflakes! With textured patches to touch, feel and explore, this bright and sturdy board book with grabbable tabs will engage young children from birth upwards. High-contrast colours and touch-and-feels stimulate a baby's senses, while encouraging interaction and play. A perfect first words book for all babies and toddlers. Sensory development Boosts motor skills Recommended for children aged 0+   ...Show more
$13.00
NZD
Category: Children, first books | Series: Peppa Pig
Mummy and Daddy Pig are reading the same book and Peppa finds out it's for their very exciting book club. Peppa loves reading and wants one too! Mummy and Daddy Pig make a few phone calls and soon, Peppa and George's friends arrive for their very own book club!
$13.00
NZD
Category: Children, first books
Meet Peppa's family in this adorable book collection, perfect for the littlest readers! Inside you'll find four small chunky board books featuring Peppa, George, Mummy Pig and Daddy Pig, which also make a fun jigsaw puzzle! Perfect for reading at playtime and bedtime with little Peppa Pig fans.
$20.00
NZD
Category: Children, first books
A shaped board book about Lynley Dodd's most delightful canine character that's perfectly pitched for babies and toddlers. Hairy Maclary is a rascally dog,he's a playful dogand a hungry dog. Wherever Hairy Maclary goes, trouble is never far away! Find out all about the raggedy rascal in this delightfu l introduction to the bestselling Hairy Maclary and Friends. TM series by Lynley Dodd. ...Show more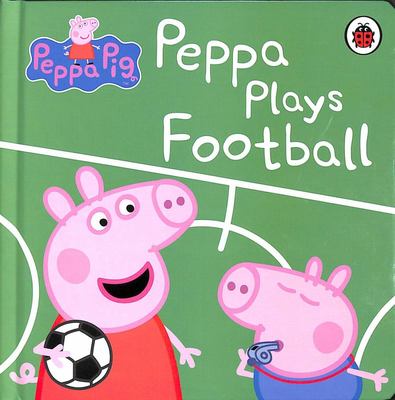 $13.00
NZD
Category: Children, first books | Series: Peppa Pig
Peppa has a new ball! It's bouncy and so much fun to play with. All of her friends want to join in, too. It's time for a big game of football! Can Daddy Pig teach Peppa and her friends how to play fairly?
$21.00
NZD
Category: Children, first books
Play hide and seek with The Very Hungry Caterpillar in this fantastic finger trail lift-the-flap book! Who is in the forest where it's bright and sunny? Busy, buzzing bees making tasty honey! A fun first introduction to woodland creatures and their habitats. With its gentle rhyming narrative, chunky f laps and finger trails, this book is perfect for little explorers! ...Show more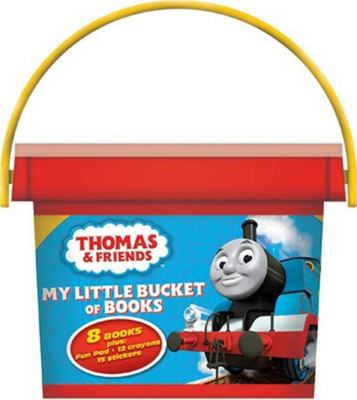 $26.00
NZD
Category: Children, first books
Join the hunt to find lovable puppy, Spot, in Eric Hill's first ever lift-the-flap tale. Lift each flap to find all sorts of funny animal surprises, before discovering where cheeky Spot has been hiding. This is the perfect first book for toddlers - the playful text is a wonderful spur to read and respon d together, and the hide-and-seek flaps encourage curiosity and interactivity. This set includes a board book edition of the bestselling original story, together with a cuddly Spot soft toy - the perfect present for little ones.   ...Show more
$15.00
NZD
Category: Children, first books
This delightful new addition to the highly popular Baby Sees board book series is perfect for playtime. Features a luxury padded cover and mirror surprise on the last page.