$18.00
NZD
Category: Fiction - intermediate | Series: Diary of a Wimpy Kid
A #1 New York Times Bestseller Diary of a Wimpy Kid Series Greg Heffley's on a losing streak. His best friend, Rowley Jefferson, has ditched him, and finding new friends in middle school is proving to be a tough task. To change his fortunes, Greg decides to take a leap of faith and turn his decisions over to chance. Will a roll of the dice turn things around, or is Greg's life destined to be just another hard-luck story? ...Show more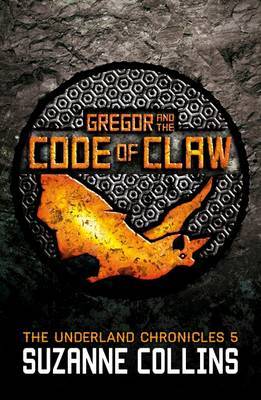 $14.00
NZD
Category: Fiction - intermediate | Series: The Underland Chronicles | Reading Level: From 9 To 12
Rich in suspense and brimming with adventure, the New York Times-bestselling Underland Chronicles unfold the fate of the Underland and the great warrior, Gregor. Suzanne Collins is also the author of the bestselling Hunger Games trilogy.   Everyone has been trying to keep Gregor from seeing the final prophecy, The Prophecy of Time. It says something awful: It calls for the warrior's death. The warrior being Gregor, of course. Now, an army of rats is quickly approaching and Gregor's mom and little sister, Boots, are still in Regalia. The entire existence of the Underland is in Gregor's hands and time is running out. There is a code that must be cracked, a new princess to contend with Gregor's burgeoning dark side, and a war designed to end all wars.   In this suspenseful final installment in the acclaimed Underland Chronicles, Suzanne Collins unfolds the fate of the Underland and the great warrior, Gregor the Overlander, in a manner that can only be described as masterful. ...Show more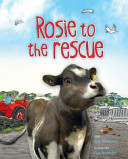 $20.00
NZD
Category: Picture books - NZ
"Fun rhyming picture book about Rosie the cow, who saves the day! B> n a New Zealand dairy farm, there is a big problem when the farmer can't get the milk to town because of all the mud after weeks of rain. But Rosie - with a bit of number eight wire thinking plus teamwork from the herd - comes up wi th a novel solution that keeps everyone happy and gets the milk to town. Written by the award-winning Kyle Mewburn, this cute book is full of detail that will appeal to farming people as well as townies." ...Show more
$16.00
NZD
Category: Fiction - YA | Series: The Raven Cycle
FORMAT: UNABRIDGED 10 CDSLegend holds that Glendower, a vanished Welsh king, sleeps beneath the hills until he's needed. The first person to find him will be granted a wish - either by seeing him open his eyes, or by cutting out his heart.Gansey has it all - family money, a car, time for extracurricular s and friends - but he's always loved the tales of sleeping kings. He thinks he's found one too, or at least the area where one might be: in the town of Henrietta, VA. And the best way to be there is to attend prestigious Aglionby Academy for Boys. Blue is the daughter of the town psychic in Henrietta, Virginia, but is too practical to believe in things like spirits or true love. Her policy is to stay away from Aglionby boys...but it may be that one in particular can change her mind about magic, and maybe even love. ...Show more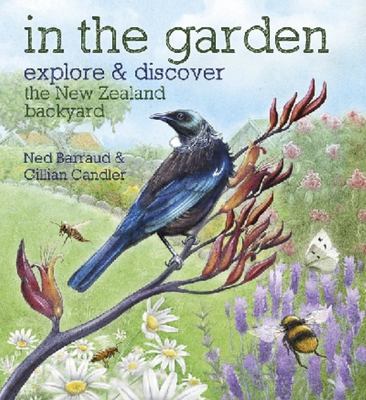 $20.00
NZD
Category: Science - children | Series: Explore & Discover
In the Garden introduces young children to common creatures they can find in a New Zealand garden. It is the only guide available for young children and families that shows creatures in their natural habitats. The book describes their relationship with other living things, and includes many interesting and intriguing facts. In the Garden is produced in the same format as Gillian Candler and Ned Barraud's best-selling book At the Beach, which is a finalist in the nonfiction section of the New Zealand Post Children's Book Awards. This book encourages children aged 4-8 to explore their gardens and discover the plants and animals that live there, with sections on bees, wasps and flies; butterflies and moths; snails and spiders; lizards, mammals and birds. Aimed at children from pre-schoolers and up, the book will also appeal to anyone who is curious about the wild side of New Zealand gardens. ...Show more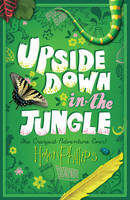 $19.00
NZD
Category: Fiction - senior
Mad and Roo's world turns upside down when their bird-freak dad goes to the jungle and doesn't come back. When they receive a Very Strange and Incredibly Creepy Letter, which Roo swears is in coe, they know that something has happened to him. Determined to find him, the girls set out into the Costa Rica n jungle to investigate. With the help of a golden-eyed boy, a rare and valuable bird and some weird jungle flowers that grow between Roo's toes, they fight to rescue their father. ...Show more
$27.00
NZD
Category: Fiction - junior | Series: Hey Jack!
The Hey Jack! early-reader series is full of down-to-earth, real-life stories for boys with big hearts and even bigger imaginations. While Jack's best friend Billie likes to dress up, climb trees and kick a soccer ball around, Jack is quieter and a little shy. But he can be brave and bold when he wants to be! He shines in his school musical, builds excellent Lego castles and even make his own robot costumes out of cardboard boxes.  ...Show more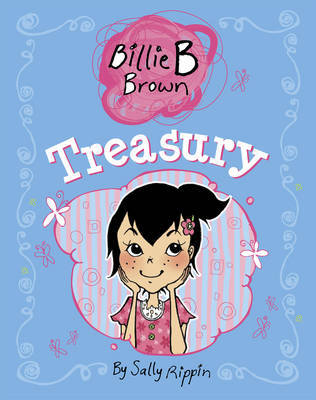 $30.00
NZD
Category: Fiction - junior | Series: Billie B Brown
Do you know what the B in Billie B Brown stands for? Find out in this collection of favourite stories, in full colour for the first time!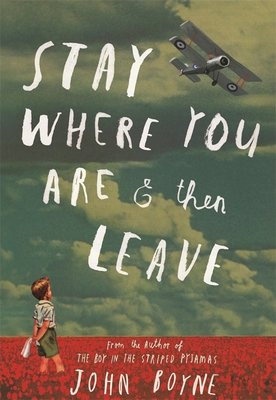 $27.00
NZD
Category: Fiction - senior
The day the First World War broke out, Alfie Summerfield's father promised he wouldn't go away to fight - but he broke that promise the following day. Four years later, Alfie doesn't know where his father might be, other than that he's away on a special, secret mission. Then, while shining shoes at King 's Cross Station, Alfie unexpectedly sees his father's name - on a sheaf of papers belonging to a military doctor. Bewildered and confused, Alfie realises his father is in a hospital close by - a hospital treating soldiers with an unusual condition. Alfie is determined to rescue his father from this strange, unnerving place... ...Show more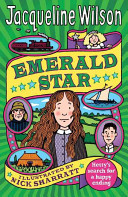 $20.00
NZD
Category: Fiction - intermediate | Series: Hetty Feather | Reading Level: very good
This title is a fantastic new adventure for brave, feisty Hetty Feather - one of Jacqueline Wilson's most well-loved characters. Since leaving the Foundling Hospital, Hetty has seen her fair share of drama, excitement, tragedy and loss. After the death of her beloved mama, she sets off to find a real ho me at last - starting with the search for her father. But Hetty is no longer a simple country girl, and begins to fear she'll never truly belong anywhere. And even when she is reunited with her beloved childhood sweetheart Jem, Hetty still longs for adventure - especially when an enchanting figure from her past makes an unexpected reappearance. Could a more exciting future lie ahead for Hetty? ...Show more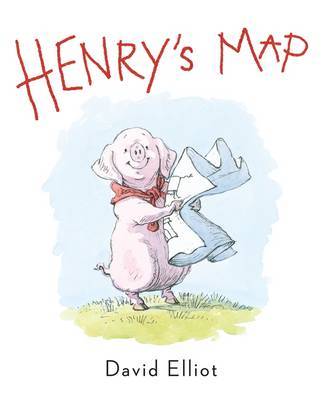 $20.00
NZD
Category: Picture books
A super-cute, fun picture book about an adorable pig called Henry; it also serves as a delightful introduction to maps that teachers and parents will love! Henry is a very particular sort of pig, who believes there's 'a place for everything and everything in its place'. But when he looks out the window, he's troubled. The farm is a mess! So he decides to draw a map to show everyone exactly where they belong. He takes a journey through the farm with his friends as he draws the map: sheep in the woolshed; chickens in the coop; horse in the stable. Award-winning writer and illustrator David Elliott crafts a lovely comic ending which children will work out long before Henry does. ...Show more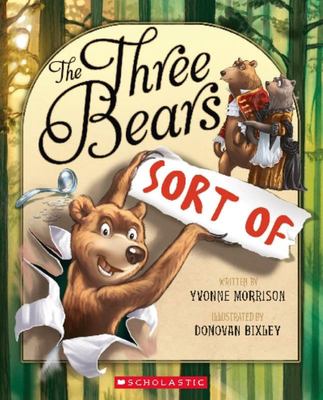 $19.50
NZD
Category: Picture books - NZ
The Three Bears ...as you've never seen it before! Hilarious! Once upon a time, there were three bears ...What kind? Huh? What kind of bears? Grizzly bears? Sun bears? Polar bears? Um ...the last one. And they lived in the woods ...Polar bears don't live in the woods. They live in the Arctic. Fall out o f your chair laughing as a cheeky child questions every aspect of the classic story of 'The Three Bears'. Don't bears prefer salmon to porridge? Why are they living in a cottage anyway? And how come they can talk? ...Show more