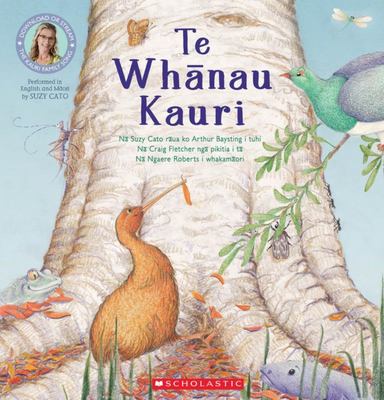 Te Whanau Kauri
by Suzy Cato; Arthur Baystring
$19.00
NZD
Category: Picture books - NZ
A quintessentially Kiwi picture book that beautifully depicts the natural treasures that may be found in a kauri forest. Spot the kiwi, the tuatara, the weta and more even the twinkling Matariki stars above the treetops.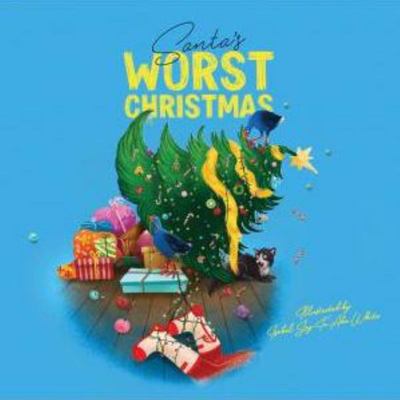 $20.00
NZD
Category: Christmas Books
There are just a few days to go before Christmas, and everyone's busy putting up decorations, preparing food and getting ready for the big day. Then comes the shock news – Santa's cancelled Christmas. Santa had so many disasters last year that he can't face it again, and he's quit. The elves try everyth ing, but they can't get him to change his mind. In this Aotearoa Christmas picture book, the kids come up with a clever plan and amazing gadgets to get Christmas back on and Santa back in the sleigh delivering presents. English Edition This is an Aotearoa New Zealand Christmas story, complete with jandals and the barbie, hangi and hot summer days, and Kiwi ingenuity. The children are the heroes of the story as they set to work and make gadgets to help Santa with each of the problems he encountered last Christmas, such as losing the sleigh keys, finding his Santa suit had `shrunk' (again), having trouble accessing his naughty and nice lists because of IT issues, and getting stressed out in celestial traffic jams. The story has the setting and trimmings of a Kiwi Christmas that children in the southern hemisphere will recognise. It is full of humour as Santa encounters glitches on his Christmas deliveries and the children make a survival kit for Santa by repurposing everyday objects.  This picture book is for children 4-8 years old. It is available in te reo Maori and English editions. ...Show more
$18.00
NZD
Category: Te Reo Maori | Series: Te Rataka a Tama Hungoingoi / Diary of a Wimpy Kid Te Reo Maori
He kino ra te noho a te tamariki. Ko Greg Heffley tetahi e mohio pai ana ki tenei.Being a kid can really stink. And no one knows this better than Greg Heffley. In this brilliant translation of Jeff Kinney's bestselling Diary of a Wimpy Kid by Heni Jacob, twelve year old hero Greg Heffley is the Tama Hūn goingoi (Wimpy Kid) of the title. He tells us all about his life in te reo Māori. A great book in any language, Te Rātaka a Tama Hūngoingoi is packed with laughter, gags, disasters, daydreams and plenty to keep young readers hooked until the very end. ...Show more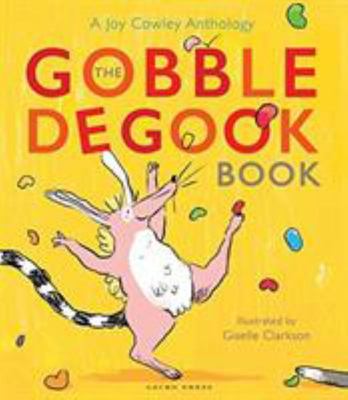 $40.00
NZD
Category: Picture books - NZ
Joy Cowley's favourite stories, poems and nonsense rhymes collected in a hardback gift volume for the family to treasure. It selects the best of Cowley's poems and stories to read aloud, including much-loved classics such as Greedy Cat and Nicketty-Nacketty Noo Noo Noo. Fully re-illustrated with humour and energy by newcomer Giselle Clarkson, these short stories, picture books and funny poems will bring joy to a new generation. ...Show more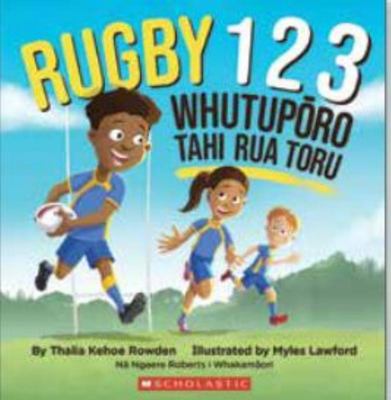 $18.00
NZD
Category: Picture books - NZ
One white rugby ball to kick and catch and pass . . . Kotahi te whutupōro ma, hei kikiki, hei hopu, hei kuru. It's GAME ON! Join the rugby ruckus, boots and all, and have fun with rugby 1-2-3 in English and Māori!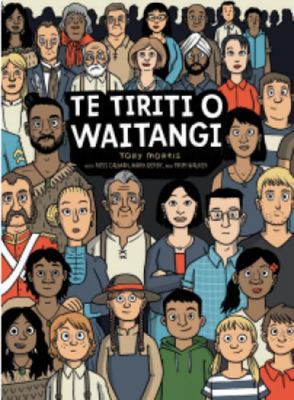 $20.00
NZD
Category: Picture books - NZ
Ground-breaking full-colour graphic novel about Te Tiriti o Waitangi | The Treaty of Waitangi. This reorua (bilingual) graphic-novel-style flip book presents important information in a visually appealing and engaging way. The text (in both English and te reo Māori) and illustrations work together to pro vide readers with a calm, balanced presentation of a complex part of our history. Timelines, Treaty definitions and links to the Treaty in 32 languages provide the young reader with further options to learn and explore. Te Tiriti o Waitangi | The Treaty of Waitangi has been developed with help from the following people: Peter Adds, Hōne Apanui, Ian Cormack, Hinerangi Himiona, Jen Margaret, Dame Claudia Orange, Jock Phillips, Kate Potter, and Piripi Walker. ...Show more
$25.00
NZD
Category: Picture books | Reading Level: From 4
While using a simple metaphor of a bucket and a dipper, author Carol McCloud illustrates that when we choose to be kind, we not only fill the buckets of those around us, but also fill our OWN bucket. Conversely, when we choose to say or do mean things, we are dipping into buckets. All day long, we are e ither filling up or dipping into each other's buckets by what we say and what we do. When you're a bucket filler, you make the world a better place to be. This 32-page picture book is perfect for children, parents, grandparents, teachers and people that want to teach empathy, nurture kindness and create a positive environment in their home, classroom, workplace and community. For more information on bucket filling or free downloadables and resources, please visit www.bucketfillers101.com. Publications by Bucket Fillers: - Have You Filled a Bucket Today? - Fill a Bucket - Growing Up with a Bucket Full of Happiness - My Bucketfilling Journal - Will You Fill My Bucket? - Bucket Filling from A to Z - Bucket Filling from A to Z Poster Set - My Very Own Bucket Filling from A to Z Coloring Book - BABY'S BUCKET Book - Halle and Tiger with their Bucketfilling Family - Buckets, Dippers, and Lids ...Show more
$20.00
NZD
Category: Picture books - NZ
Come along on a journey with Aroha, as she wards off nervousness, fear, worrying thoughts and apprehension with simple yet effective tools that everyone can use.
$23.00
NZD
Category: Picture books - NZ
In this story about being true to oneself, a boy searches for the secret to doing the perfect bomb into the water. With training from Nan, an expert and former champion, and by listening to his own voice, he finds his unique style and pulls off a wonderful, acrobatic, truly awe-inspiring bomb.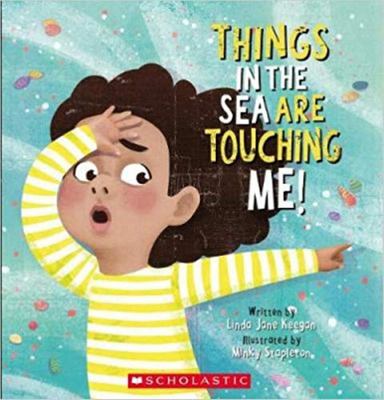 $19.00
NZD
Category: Picture books - NZ
'Some THING in the sea is TOUCHING ME!' You'll squawk, screech, yelp... and laugh out loud at the surprises for all on this funny-sunny family day at the beach.  When a small child goes to the seaside with her Mum and Ma, she is unprepared for 'things' floating in the water. Ma explains what each one is and that it is nothing to be afraid of... then gets a big fright herself when Mum grabs her ankle! ...Show more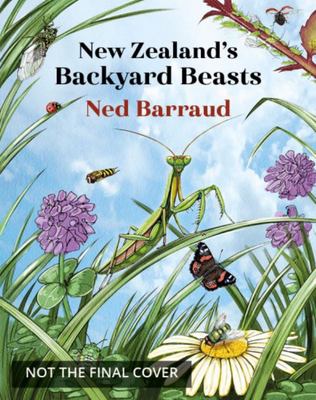 $20.00
NZD
Category: Picture books - NZ
In the garden, creeping along branches, hiding under stones or flitting from flower to flower, a whole universe of creatures is waiting to be discovered. Butterflies, moths, beetles, wasps, spiders - what have you found in your backyard? Did you know that chorus cicadas live underground for most of thei r life? That bumblebees have smelly feet? That some species of stick insect are all female? Or that earwigs don't actually crawl into ears? In New Zealand's Backyard Beasts, children (and adults) can learn to identify some of the creatures most commonly found in the backyard. Beautiful illustrations are accompanied by informative text and fascinating facts. New Zealand's Backyard Beasts includes bees and wasps, beetles, butterflies and moths, mantises and stick insects and weta (insects), centipedes and millipedes (myriapods), spiders (arachnids), snails and slugs (crustaceans) and more. The book also introduces the magical transformations of complete and incomplete metamorphosis that insects undergo in their lifecycle. From the simply curious to the budding entomologist, New Zealand's Backyard Beasts will please and inform all age groups about the fascinating creatures found in the back garden. Whether just looking at the beautiful illustrations or absorbing the facts, this book is a must for all backyard adventurers. ...Show more
$28.00
NZD
Category: Picture books - NZ
Whatever will become of me? sighed the sad and lonely little tree. A tiny tree stands all alone on the edge of a felled forest. Whispering winds swirl, and native birds gather around, bringing gifts of blossoms and berries to adorn the lonely little tree... what a magical sight on this Christmas night. ...Show more