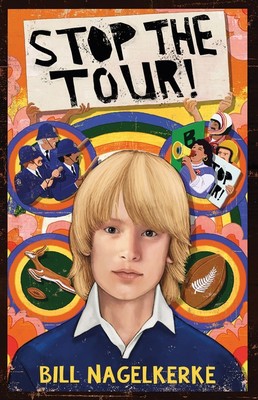 $17.00
NZD
Category: Fiction - intermediate | Series: A Jack Courtney Adventure
Brand new Wilbur Smith series for readers of 11+ - starring fourteen-year-old Jack Courtney. Jack Courtney has lived in London his whole life. But this summer his parents are travelling to the Democratic Republic of the Congo for a gorilla conference, and they've promised to take Jack and his friends with them. When his parents go missing in the rainforest, abducted by mercenaries, nobody seems to have any answers. Jack is pretty sure that it's got something to do with the nearby tantalum mines, but he needs to prove it. Along with Amelia and Xander, Jack must brave the jungle to save his parents. Standing in his way is a member of his own family - Caleb Courtney. There are western gorillas, forest elephants and hippos. But there are also bandits, mercenaries and hostile tribes. The three friends will need their wits about them if they are not only to save Jack's parents, but their own lives too. ...Show more
$17.00
NZD
Category: Fiction - intermediate | Series: A Jack Courtney Adventure
Jack and his friends Amelia and Xander are in Zanzibar diving for lost treasure to support Jack's mother's coral protection project. Going further than usual on their last day, their dive boat is lured into a trap and captured by Somali pirates. Determined that his mother shouldn't pay a ransom for the ir release, Jack won't give up his attempts to escape. Transferred to a militia training camp for boy soldiers, the trio's only hope is the resourceful Somali boy Mo who befriends them. Can they outwit the ruthless General Sir and his merciless troops in the second gripping adventure from the authors of Cloudburst?   ...Show more
$19.00
NZD
Category: Fiction - intermediate | Series: Captain Underpants Ser.
The Turbo Toilet 2000 returns in the eleventh book in this #1 New York Times bestselling series by Dav Pilkey, the author and illustrator of Dog Man Just when you thought it was safe to flush, the Turbo Toilet 2000 strikes back The carnivorous commode known for devouring everything in its path has bui lt up a real appetite... for REVENGE Luckily, the fate of humanity is once again in the hands of George and Harold and their annoying nemesis Melvin Sneedly. Will Wedgie Power prevail? Or will the amazing Captain Underpants be flushed away forever?   ...Show more
$17.00
NZD
Category: Fiction - intermediate
A MYSTERIOUS DOORWAY! (Sure, it's in a restaurant that serves poop, but that doesn't make it any less mysterious. OK?) Behold! What lies beyond?! An evil centipede? An alternate universe? A few decent explanations? VRRRING! NING! NING! NING! Hey, was that a CHAINSAW?! Let's see if you can read and run a t the same time... GO! It's the BAD GUYS EPISODE 13.   ...Show more
$20.00
NZD
Category: Fiction - intermediate | Series: Jack Heath Comedies Ser.
Levi is pretty sick of starring in Dad's stupid TV show, Kid Kablam. Because Levi is the kid who gets KABLAMMED! So far he's been knocked down, blown up, and attacked by wild animals. And Dad has one more scene planned-the most dangerous stunt so far. Can Levi survive this final stunt without seriously stacking it?   ...Show more
$20.00
NZD
Category: Fiction - intermediate
Pearl and Vally Cole live in a bookshop. And not just any bookshop. In 1893, Cole's Book Arcade in Melbourne is the grandest bookshop in the world, brimming with every curiosity imaginable. Each day brings fresh delights for the siblings: voice-changing sweets, talking parrots, a new story written just for them by their eccentric father. When Pearl and Vally learn that Pa has risked the Arcade - and himself - in a shocking deal with the mysterious Obscurosmith, the siblings hatch a plan. Soon they are swept into a dangerous game with impossibly high stakes: defeat seven challenges by the stroke of midnight and both the Arcade and their father will be restored. But if they fail Pearl and Vally won't just lose Pa - they'll forget that he and the Arcade ever existed. ...Show more
$17.00
NZD
Category: Fiction - intermediate | Series: Ella at Eden Ser.
The girls from Eden College are going on a camping trip to Mount Midnight National Park. Ella is nervous but excited about camping in a tent in the middle of the bush. But after some confusion with the groups, Ella and her friends become lost in the National Park. Can they survive the wilderness and get back to their class? ...Show more
$25.00
NZD
Category: Fiction - intermediate
Tom Willard is a cricket-crazy eleven-year-old who lives in Wellington with solo dad, Dave, and Archie the dog. He dreams of making the junior rep cricket squad and playing at the fabled Basin Reserve, but his prized cricket bat has disappeared and he's got to face Menace Mitchell, "the bowler from hell ". Just when Tom thinks things couldn't get any worse, his dad's dog-hating girlfriend moves in. But then he meets Izzy, a star all-rounder, and things start to look up - or do they? ...Show more
$19.00
NZD
Category: Fiction - intermediate
The deadly influenza pandemic XB276 is sweeping the country. Twelve-year-old Zac wakes up one morning to the news that everyone must stay home. He can't leave the house for weeks, or even months. Pretty soon he's facing running out of food, with no electricity, no telephone and no internet. The only peo ple he can count on are his family and closest neighbours. As Zac faces each new challenge living under lockdown, he discovers resources he never knew he had - and mysteries begging to be solved. This prescient and gripping novel about a nation in lockdown was written following the H1N1 global pandemic. It won a Storylines Junior Fiction Award in 2011. ...Show more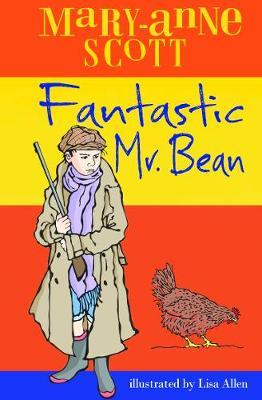 $20.00
NZD
Category: Fiction - intermediate
The school is putting on Fantastic Mr Fox by Roald Dahl, to celebrate his 100th birthday. But school plays are notoriously full of surprises!
$18.00
NZD
Category: Fiction - intermediate | Series: The Treehouse
Andy and Terry have added 13 new levels to their treehouse and now it's even more out of this world than before! There's a soap bubble blaster, a GRABINATOR (it can grab anything from anywhere at any time), a time-wasting level, a toilet paper factory (because you can never have too much toilet paper), a room full of mechanical grandparents, a super long legs level, an extraterrestrial observation centre and the best bookshop-in-a-treehouse-in-a-tree-in-a-forest-in-a-book in the whole world! Well, what are you waiting for? Come on up! ...Show more